What is an electric fireplace log inserts with heater?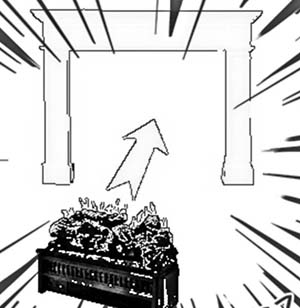 An electric logs set is perfect for retrofit applications. That means If you have an existing wood or gas fireplace. But you want to convert it into electric fireplace. Then you can get a log set without buying the entire insert or with mantel. With these electric logs with heat, you can bring your existing gas or wood fireplace back to life. In just a few minutes, add a real warmth and feeling to the old fireplace. Lifelike flame technology creates a vivid flame image, the wood fire appearance of electric fireplace logs and ember bed.
Generally speaking, there are some difference between electric fireplace inserts and electric fireplace log inserts. Electric fireplace inserts have to match the size of fireplace openings. And allways have a glass front to cover the "fire".
On the other hand, electric fireplace logs inserts do not need to be precisely matched in size. These units usually consist of ceramic logs on metal grilles, with embers of moulding below. You just slide them into the opening of the fireplace.
Log inserts are currently the most popular electric fireplace inserts on sale. Today's technology of electric fireplace use LED lighting, steam or a light fabric and fans to trick the eyes into seeing the lifelike flames. Some of these flames are very realistic.

Some electric logs inserts also generate heat, but some are just for decoration.
Electric heating logs insert for fireplace
There are many irreplaceable advantages to use an electric fireplace heater. For example, it can warm up quick only by plug in. It can be a decorator to the house while being a practical home appliance. It is safe and pollution-free, no radiation and noise free. So now more and more families begin to choose electric fireplace as the means of heating in winter. Yet, there are many people who are not very familiar with electric fireplace. So they have all kinds of concerns. Many people may wonder. Electric fireplace heating is so convenient and heating is so fast. Will it cost a lot of electricity? Today lets gets an answer to this question.
How much will an electric fireplace logs with heater raise my electric bill
Under the ornamental mode, the fake fireplace logs electric does not heat up. But it has the effect of simulating the real flame. Does that sound interesting? The consumption of electricity under the ornamental mode is very low. Need about 10w-15w, very practical to say from the adornment point of view.
Under the heating mode, the consumption of electric fireplace relate to personal needs.

-The first is, what kind of electric fireplace you choose. Be large or portable model, or inserts electric logs for existing fireplace. the electric fireplace of different brand different design consumes electric quantity to differ.

-The second relate to the size of the house. The larger the room, the more areas it needs to heat, the more electricity it costs and the more heat it generates.

-The third relate to the temperature maintained when heating. The higher the temperature maintained, the greater the power consumption. The more it raise up your bill.

-The fourth relate to the using time, the longer the using time, the more energy and money it need to pay for.

So, how much does it cost to run an electric fireplace have a relation with the choice of the individual. Value brand first when buying of course. Choose to buy our Energy-efficient electric fireplace log heaters with lower power consumption. Can help to save electricity more than others.
The electric fireplace is not a big power consumption
An outstanding electric fireplace logs is not only a home heating appliance. But also be a decorator that increase the appearance level of the house. Fireplace craftsman electric fireplace log sets, the leader of electric fireplace in China. Adopts the brand-new 3D flame simulation technology in the inner core. From the point of view of environmental protection. Our electric fireplace not only noise-free and without gas pollution. But also has the considerable attention in the energy saving aspect. Generally, the electric fireplace is not a big power consumption.
Best features of an electric fireplace log burner
1. Electric log fireplace is energy saving with LED technology
LED lighting is widely used to achieve real fire effect. So, people may worry that if the fireplace is open for a long time, it will consume too much energy. The LED used in the electric log fireplace is energy-saving, to ensure that your electricity charges remain low.
2. Realistic apperance of the logs
In order to get the full effect of the fireplace, logs are made as realistic as possible. In addition to the pulsating yellow flames produced by light projection, logs themselves have an intrinsic glow that makes them look like they are burning.
3. Medium-sized rooms heating capacity
At a maximum output power of 4,600 miles, the CG electric logging tool produces enough heat to heat a room of 400 square feet. Heat is discharged by the blower through the exhaust port.
4. You can turn it on with or with out heating function
If it's too hot, but you still want to enjoy the fireplace, just turn off the fire and turn it on when you need it. Because it can operate in two modes, the fireplace can be used all year round regardless of the weather.
Electric fireplace logs no heat
An electric fireplace without heating will not burn or smoke. However, it is incredible to send out a realistic fire effect and give a room a romantic atmosphere. As an elegant home decoration, it is suitable for living space from traditional to complex, modern style.

Check out our purchase guide below to understand all the factors that need attention when purchasing a non-thermal log set.
The style of electric logs fireplace with no heat
There are several different forms of fireplace log not heat, ranging from old-fashioned furnace models and modern metal boxes to complete fireplaces with cofferdams and mantelpieces. When you browse the Internet for alternative items, consider what each item will look like in the place you want to add. You also need to check the appearance of the flames and logs, because they are the reason for your purchase of such equipment.

Flames of fireplace electric logs should be adjustable
Most people want electric fireplaces with flame effects because they give a calm atmosphere. If you're one of them, choose a model that allows you to control the level of the flame, the units that emit it, to adapt to your different emotions.
Length of electric rope enough to reach your power out let
This is a factor that is often overlooked by buyers. However, this is actually important because the lead is considered dangerous to the electric fireplace. So make sure that the device you choose has a wire that connects to the power outlet.
-----------------------------------------------------------------------------------------------
If you like the idea of logs, but don't have an existing fireplace installed? Look at the electric fireplace inserts we installed on the wall, which you can simply hang on the wall or reccessed in the wall.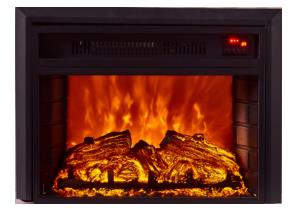 Electric firplace logs with heater reviews
Would you like to see the flames jumping when you snuggle on the sofa and sip a cup of hot coffee? Or would you like to hear the crackling fire sound when you read your favorite book in the living room?

The logs&embers of these fireplace is powered by electricity. You do not need to install any chimney or ventilation system to discharge smoke, ash or ash from the room.

These logs are designed to fit most existing fireplace units, which are dormant. Logs are hand-drawn cast steel and concrete, making them incredibly durable.
The last conclusion
Thanks to the technology and open market, you can get a variety of products to choose from. If electric logs inserts and electric fireplace insert still can not meet your demand. We can also offer an electric fireplac mantel package. Can meet your desire for a classic feeling of an fireplace but not want the mess of an traditional wood burning fireplace. Compare with the modern looking of an electric insert in wall, many people cherish the classical feeling of a fireplace. How do you think?
You may searching for a real looking electric fireplace to convert your old traditional wood or gas fireplace.
click here:
Tags: pleasant hearth, prop 65, product details, free delivery. natural wood, control included, gas log, buying guide. woodland 24, napoleon electric, best electric, heat output. realistic flame, realistic natural. real wood, realistic ember, comfort smart. crackling sound, comfort glow, inch electric, hearth 20, in set heater, set w/, fast free. dimplex optimyst, glowing ember,oak log, infrared electric. ventfree gas.. vented gas. insert heater. see similar ,similar items, heater glass. vent free, logs heater. glass view. flame remote. woodland electric.
hottags: buy , wholesale, china, factory, price, manufacturers , suppliers ,customized .